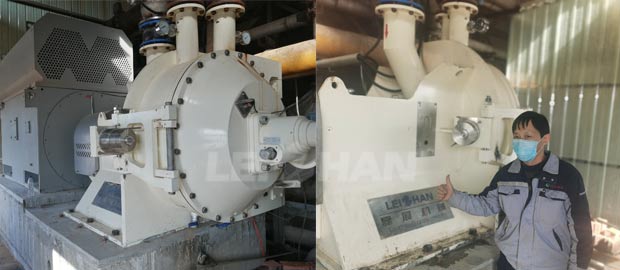 Liaoning customer ordered rf series double disc refiner used his own paper recycling pulping line to improve the beating degree of paper pulp. The double disc refiner has installed and has been put into use. More info about rf series double disc refiner as below.
RF Series Double Disc Refiner Details
Use raw materials: wood pulp, mechanical pulp, chemical pulp, waste paper pulp, etc.
Application: mainly used for pulping, improving slurry beating degree to meet the paper making needs.
Features:
1. Installed various tooth refiner plates
2. Adopt constant power control system, beating effect is stable.
3. Accurate retract mechanism, easy to control, the beating effect is good.
Leizhan provide many types of refiners, like dd refiner, conical refiner or fiber deflaker. Want to know more details about double disc refiner, please feel free to contact us. Email: leizhanchina@gmail.com.