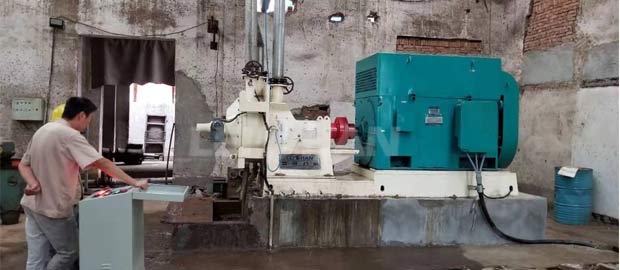 Waste paper recycling pulping line pulp refining machine double disc refiner is used for pulping, improving slurry beating degree to meet the paper making needs. The refining equipment double disc refiner is highly valued by Iranian customer and share us some photos about dd refiner working site. The customer said dd refiner improving the pulping degree of pulp, easy to control and reduce the motor power.
The Advantages Of Double Disc Refiner
1. DD refiner can be installed various tooth refiner plates and suitable various raw material.
2. DD refiner adopted constant power control system, beating effect is stable.
3.Accurate retract mechanism, easy to control.
DD refiner has been ordered by many foreign customers, if you have any need, please contact us. Email address: leizhanchina@gmail.com.