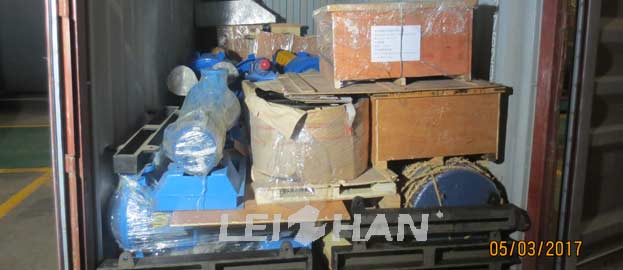 Shoe board is a kind hard paper board, which is used to be as a template to produce shoes. This kind of shoe board making line is a little different with other corrugated paper, for the special raw material.
Shoe Board Special Production Technology
Shoe board mainly uses a mixed raw material: wood pulp and recycled paper pulp. In order to make the mixed pulp fiber mingle well, Leizhan adopt a high power agitator. JB750 Type Agitator can provide enough running power to mix the wood pulp and recycled paper pulp together.
JB750 Agitator has advanced designed impellers, their angle can be adjusted flexibly and are easy to maintain. Besides, it is well suitable for mixing long-fiber pulp.
JB Agitator can maintain the pulp liquid in a suspending condition, ensuring the pulp components even distributed.
Related Machine Used In Shoe Board Making Line
Shoe board paper production line including conveying, screening, pulping, cleaning, refining and so on. In each stage, Leizhan provides appropriate equipment to meet the production need.
For example, Leizhan supply four types screener in paper screening stage: ZNS M.C. Pressure Screen, UV Up-flow Pressure Screen, ZSK Vibrating Screen, NLS Inflow Pressure Screen.
Each kind screener apply to different pulp concentration and impurities kind, so the production efficiency can get optimization at a large extent. Paper mill can choose customized installation plan according to the practical need.