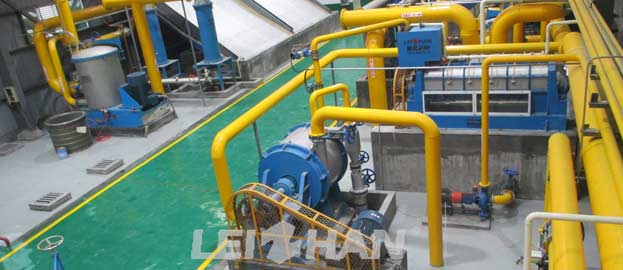 Hygienic paper has a faster increasing market and is widely used from kitchen usage to facial usage. Many paper mill is going to invest a hygienic paper making line to produce kinds of paper production to meet the need.
Leizhan provides a whole set of hygienic paper making line, including paper pulping line and paper machine.
Hygienic Paper Manufacture Project
Raw material: totally virgin pulp(cotton pulp, wood pulp, bamboo pulp, straw pulp)
Making stage: fiber pulping process and paper making process
Production period: about 2 months
Control system: automatic and semi-automatic system(machine equips with control cabinet)
Energy consumption: power and hydroenergy
Application: hygienic tissue paper, facial tissue, paper towel, toilet tissue, table napkin
Making machine list: chain conveyor, pressure screen, hydrapulper, cleaner, refiner, pulp pump, agitator, inclined screen
How To Make High-quality Hygienic Paper?
The properties that judging the hygienic paper quality including the paper absorbency, basis weight, thickness, bulk, brightness, stretch, appearance, comfort and so on. In order to attain the paper requirement, the paper pulp fiber consistency and cleaness should up to standard.
High Density Cleaner and M.C. Pressure Screen Leizhan supplied can work together to make the pulp fiber achieve the request.
High Density Cleaner can effectively remove all kinds of heavy impurities in paper pulp, like steples, stones, glasses, etc. while M.C. Pressure Screen is used for coarse and fine screening of various paper pulp. As a result, the finished hygienic paper production can have a high-quality property.