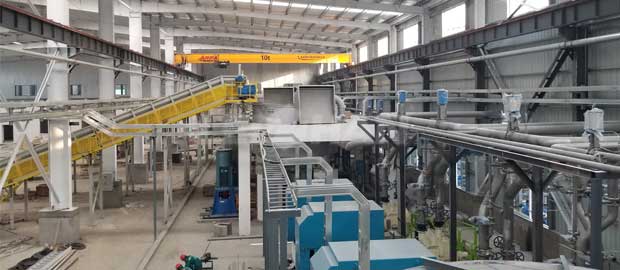 This Jiangxi customer is a well-known local toilet paper manufacturer. The customer ordered complete toilet paper pulping line machine from our company. Main ordered machine included middle consistency hydrapulper, high density cleaner, refiner machine and multi disc vacuum filter. There equipment has been installed. Main info of these using machine as below.
Main Info of Tissue Paper Making Line Machine
Middle consistency hydrapulper: mainly used for pulping wood pulp and other clean raw materials.
High density cleaner: applied to remove all kinds of heavy impurities in paper pulp, like staples, stones, glasses, etc.
Refiner: improving beating degree of paper pulp.
Multi disc vacuum filter: used for white water recycling, high fiber recovery rate, reduce water consumption.
Do you have an idea to set tissue paper mill? Contact us for more details. Email address: leizhanchina@gmail.com.