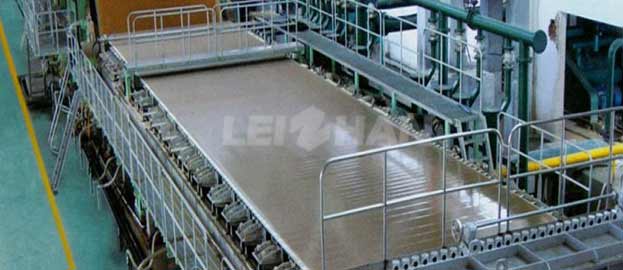 Paper making wire is belong to one of a spare parts of paper machine, is the most important intermedium in sheet forming and dehydration of paper machine. It's play an vital role to paper quality, is a quick-wear equipment in paper making industry.
At present, there are polyester fiber, perlon, chinlon, polyethylene, polypropylene used in paper making at domestic and overseas. And polyester fiber is the most wildly used. This is because polyester compare with other material, has many competitive advantages. Such as: small elongation, high tensile strength, good stability to humidity and temperature, low water imbibition, large stiffness, wear-resistance, fatigue resistance, anti-corrosion, etc. These features all very important to fourdrinier wire and foudrinier.
Paper pulp through headbox is uniform spread on paper machine wire section, then conveyed to press section. The life span of paper machine wire depends on many factors, such as working speed, normal maintenance, etc.
Welcome to consult us for more questions: leizhanchina@gmail.com.