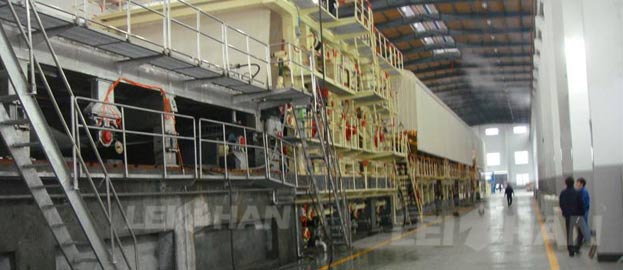 Through the shrink ability of fiber has been set after the pulp beating process, but in paper making process, the pulp wire speed difference, every part speed ratio, drying curve of paper machine etc still have great influence to the shrink ability of paper.
The Reasons Of Paper Shrink Ability
The fiber arrangement formed by the fiber during the papermaking process, the traction force and even the temperature of the dryer cylinder will directly affect the stress of the fiber in the paper sheet.
In general, the more and more uniform the lateral distribution of the fibers, the smaller the transverse stretching rate; In paper making process, the smaller the traction force of press part, drying part, the smaller every part speed difference, the more relaxed of the paper, the smaller of the expansion rate.