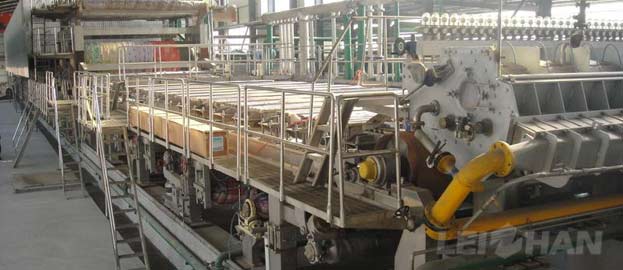 Corrugated base paper is an important raw material to make packaging carton box, in the paper industry, its proportion accounts for more than 20% of the total output of paper and cardboard. With the promotion and application of corrugated boxes, the demand for corrugated paper will increase. With the developement of packaging carton box, low weight and high strength corrugated paper making has been an tendency.
The Raw Material Choose Of Corrugated/Fluting Paper Making Process
1. Recycled used carton box: Low cost, low fiber strength
2. Imported used carton box: High wood pulp content, high fiber strength, can produce high quality corrugated paper
Right method: Carefully select the waste paper before pulping, and reasonable mixed with other high quality waste paper, is the essential to produce high quality corrugated base paper.
Reasonsble Design Of Corrugated/Fluting Paper Making Process
1. The earlier the removal of non-fibrous impurities in waste paper, the better the subsequent process and product quality, such as use waste paper Bale Breaker, Drum Pulper all is effective equipment to remove impurities before fullly pulping;
2. Pulp tailing dealing: There are 15-20% pulp tailing will be produced in corrugated/fluting making process, the deailing of pulp tailing can directly influence the quality of final corrugated paper. Light Impurity Separator, Vibrating Screen, Reject Separator, can deal pulp tailing in high efficiency, reduce fiber loss, improve pulp production capacity, improve corrugated paper quality, save cost.
Leizhan manufacture high efficiency and low cost corrugated/fluting paper making line machine, any needs, welcome to consult us. Email: leizhanchina@gmail.com