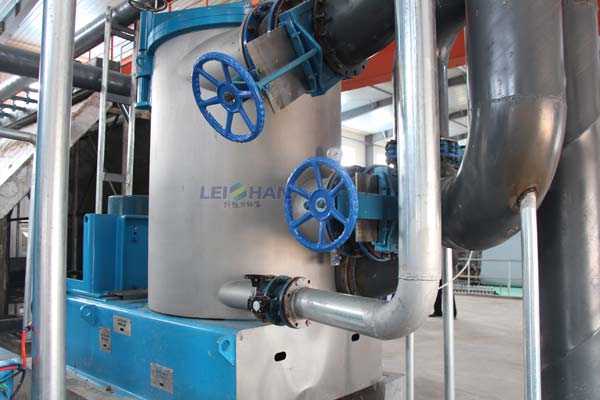 Fiber classifier(Fiber fractionating screen) is used for long fiber and short fiber grading under high consistency(2%-3%) in pulp processing line. The fiber grading machine can be used in Cardboard paper manufacturing line.
Specification of FJS0.9 Fiber Classifier Pulp Machine
Model: FJS0.9
System location: fiber classify
Screening area: 0.9 m2
Processing capacity: 90-150BDT/D
Grading scale(long fiber:short fiber=50%:50%)
Stock inlet concentration: 2~3%
Operating pressure: 0.2-0.3MPa
Operating pressure difference: 0.01-0.03Mpa
Reject pulp ratio: 15-25%
Raw material: Local OCC
Fiber grading machine components
Fiber grading machine is specially used for grading long fiber and short fiber which is used in Cardboard paper making line. Leizhan's scope of supply contains: System body, Driving part, Rotor, Screen basket, Drive(include motor, belt, Belt pulley), Safety shield, Equipment base, Anchor bolt, Seal water flow detect and alarm device, Seal water filter, Interlock  control cabinet, Automatic lubricating device, Exhaust valve, Diaphragm-seal pressure gauge.