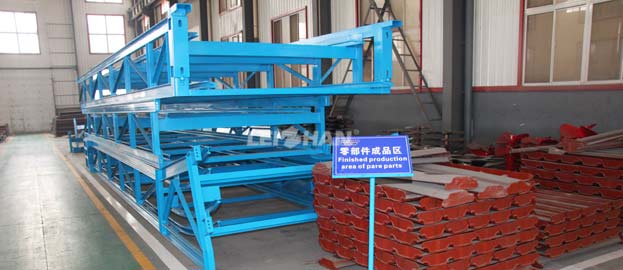 China waste paper processing and waste paper pulp making technology and equipment has made outstanding achievements in recent years. Waste paper processing equipments develop rapidly.
Leizhan focus on sustaining innovations, creates a series of high efficiency and energy saving waste paper pulp processing equipments for paper plants.
ISO certificated high capacity BFW series chain conveyor belongs to the pulp processing line equipments and it is the ideal waste paper conveying equipment and has many benefits.
1. Adopts chain to drive through plate to transport raw material.
2. It can be divided into horizontal conveyor or inclined conveyor(<25°).
3. Reasonable structure.
4. Large transmission capacity.
5. Lower power consumption.
6. Less wear, reliable operation.
Leizhan, as the high capacity chain conveyor supplier and manufacturer, can design and manufacture the tailored waste paper chain conveyor for paper plant.