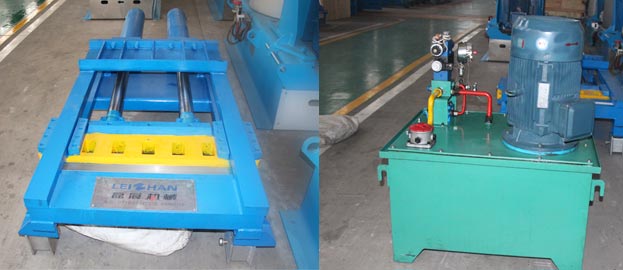 Rope cutting machine is used in stock preparation line and equipped after the Ragger. It is to cut down the reject strand from Ragger into pieces, which enables the convenient process in the following procedures. Rope cutter is a downstream equipment of the Ragger.
It is used for getting rid of all kinds of coil impurities in waste pulp, such as iron wire, rope, cotton yarn etc.
Configuration and feature of Rope Cutting Machine
1. Q235 compound weld shell.
2. Alloy steel blade.
3. Hydraulic pressure driving device.
4. Mainly used together with hydrapulper machine, improve pulping environment, increase pulping efficiency.
5. High cutting force.
6. Compact structure, enable to undertake heavy load operation.