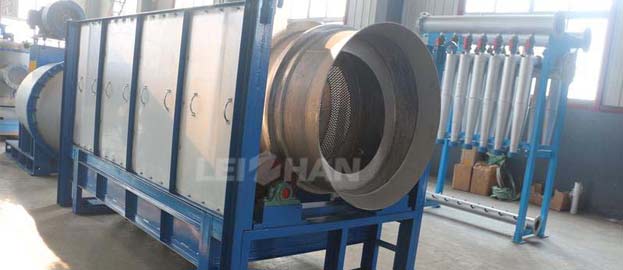 Drum Screen is mainly used for waste paper pulping, remove the large light impurities in waste paper pulp. Leizhan Drum Pulper has the advantage of good screen effect, low power consumption, simple structure easy to repair and can guarantee high purity of impurities and less fiber loss at the same time, etc. However, how to maintain it to prolong Drum Screen's service life?
Drum Screen Maintenance
1. Periodically lubricate equipment, every three month oil lubricating grease once;clean and change oil once every year.
2. Check the bearing seal constantly, change seal in time when discover oil leak phenomenon.
3. Regular check spray pipe, dredge it in time when discover blocking.
4. Every two years totally clean and check once.
Leizhan will give you all aspects of support, if you have any question, can consult us any time: leizhanchina@gmail.com