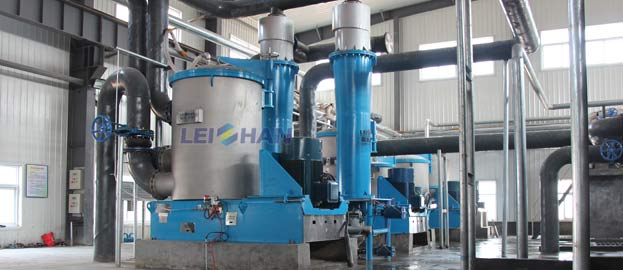 Paper mill M.C. pressure screen is used for wood/straw pulp hot screening and chemical, paper pulp coarse and fine screening. Leizhan ZNS Pressure Screen screens paper pulp continuously with pressure in a sealed room.
ZNS series M.C. pressure screen is composed of cylinder, cylinder cover, screen cylinder, pedestal and drive part, etc. Parts contact with pulp are made of stainless steel.
This machine has vertical structure, cylinder-shaped barrel, on which there is cover and dismounting device. All necessary flanges are installed on barrel. Barrel is fixed on foundation by scews. There is screen basket in barrel, and rotor and transmission part are installed in screen basket. Main bearing adopts mechanical seal.
Seal water, bearing lubrication is respectively connected with sealing element and bearing.
Advantages of Outflow Pressure Screen
This Outflow pressure screen has better adaptation, less power &water consumption and high efficiency when compared with common low consistency pressure screen.
Pulp Consistency of Outflow Pressures Screen 
Input pressure is 0.1MPa~0.4MPa, pressure difference is between 0.01MPa~0.03MPa.
While the data is up to the type, quality, consistency, flow speed of paper pulp, also it also has relationship with basket aperture ratio.