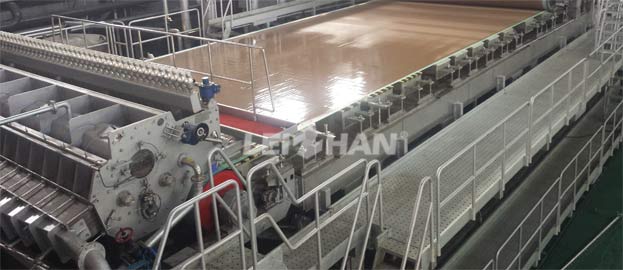 Important part of paper making machine: Headbox pulp spread device
General Headbox has three parts: pulp spread device, box body and weir plate. Pulp spread device is to ensure even distribution of paper pulp through the device. Box is the main part of Headbox, it makes paper pulp to further to form homogeneous slurry, through the weir plate flow to the web at a certain pressure.
High efficiency pulp spreading system of Headbox
Pulp spread device is the first step of paper pulp to the wet end. A well-designed Headbox must has a high efficiency pulp spreading system, which can make sure paper pulp spread evenly after entering into paper machine. Thus to simplify headbox.
High efficiency pulp spread device must meet the following requirements:
Equal and stable pressure along the paper machine full width;
Not make the slurry flow into large tributaries;
Not sensitive to the instability oftheinlet paper material to paper machine;
Easy maintenance and cleaning.