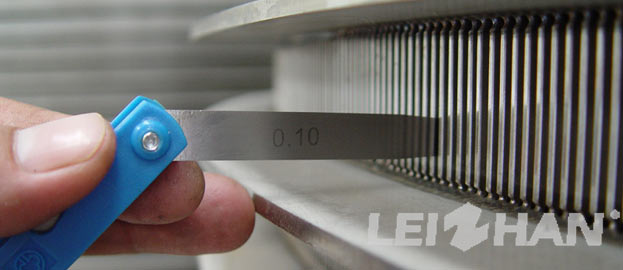 What Is Screen Drum Used In Pressure Screen?
Screen drum is a key component in pressure screen used in paper pulp screening process. It can remove the heavy and light impurities from pulp fiber according to the centrifugal force and centripetal force.
Leizhan Screen Drum Technology Parameter
Standard hole diameter: more than φ1.2mm
Plate thickness: δ6mm-12mm
Screen cut: more than 0.1mm
Clad layer of bar:: more than 0.20mm
Leizhan Screen Drum Advantage
Because screen drum is the most important part in the pressure screen, so the quality of screen drum can decide the work efficiency to pressure screen even the whole screening process.
Leizhan devotes itself to produce high-quality and well-worked screen drum for all paper manufacturer. The Leizhan screen drum has the advantage of high working accuracy, A-level producing technology and long sevvice time, which is your best choice!