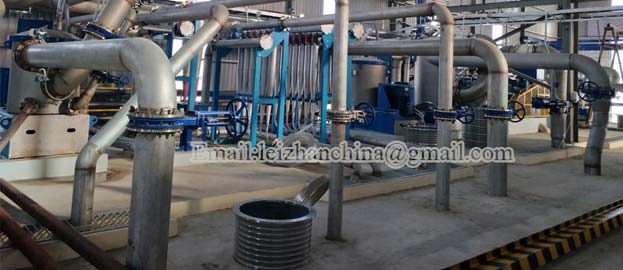 The formation of paper include the paper pulp making and paper making, paper pulp process making machine is little different according to different raw material. We supply the whole set of paper pulp production line machine, the details as below.
Paper Pulp Production Line Machine
Q1: What raw material your machine can handle?
A1: Waste paper, paper board, white shavings, virgin wood, etc
Q2: What is your supply scope for paper pulp making machine?
A2: Complete paper pulp production line machine include waste paper conveying, pulp screening, refining, cleaning, approaching, pulp tailing dealing machine, pulp pump, pulper equipment quick-wear parts, paper machine spare parts such as press felt, paper machine rolls etc.
Q3: What are your advantages compare with other paper pulp equipment manufacturer?
A3: Our paper pulp making machine adopt imported spare parts and advanced technology, which with high working efficiency and low energy consumption. Furthermore, maximum reduce the fiber loss, greatly improve the benefit of paper mill.
If you want to set up the whole paper pulp production line or change single pulp equipment, welcome to consult us for more details. Email: leizhanchina@gmail.com