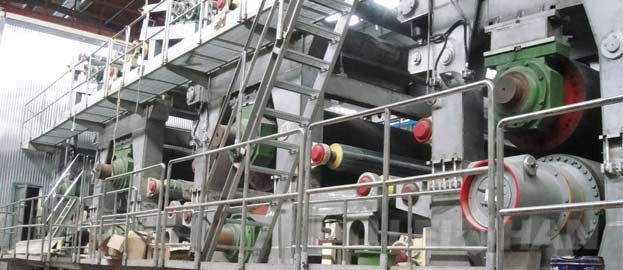 The function of paper machine press part is maximum remove the water before paper get into drying part, improve the dryness of paper. There are many advantages if we take full use of paper machine press part.
Paper Machine Press Part Main Functions And Advantages
1. Energy saving and improve production capacity;
Every 1% increase in the dryness of the pressed paper sheet can reduce the dryer drying load by 4%
2. Suitable improve the paper tightness, increase fiber binding force;
3. Increase paper strength and improve the smoothness of paper.
The condition of paper machine press section to better play these functions, must adopt advanced and suitable device, choose suitable press felt and improve the running condition of paper machine press part. We supply the best quality and competitive price press felt and paper machine spare parts, which is long service life, welcome to consult us for more details: leizhanchina@gmail.com.