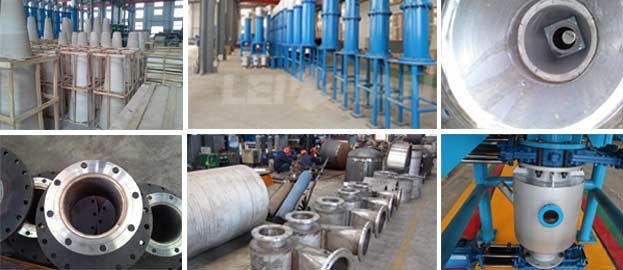 Here is some answer about High Density Cleaner according to customer's question.
What is pressure difference of High Density Cleaner?
The pressure difference is 0.05-0.1Mpa, pulp input is 0.35Mpa
How To Transform H.D. Cleaner's Parameter?
Pressure Difference: By adjust the input and output valve of pulp pump.
Consistency: Decided by the consistency of former process.
Flow: Adjust the speed variable frequency of slurry pump of High Density Cleaner.
If Include Automatic Deslagging Valve?
Yes, two sludge discharge valve, the best quality Linuo valve of China.
How Long It Can Be Used?
The thickness of cone is about 30mm, can using about five years.
What Else Do You Provide?
Providing PLC control cabinet for customer, control interlocking system. Can be operated manually and remotely, if it is remote mode, can DCS or PLC control.