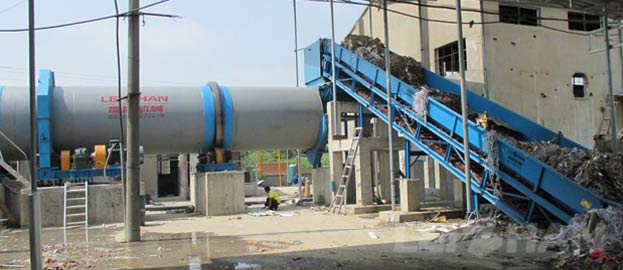 Waste paper recycling has been a tendency with the development of economy. Waste paper recycling plant can turn paper waste to fine pulp then get high quality paper and reuse. A whole waste paper recycling project from raw material to get final paper need to through waste paper conveying, waste paper pulping, screening, cleaning, tailing dealing, pulp approaching, headbox(cylinder mould), pressing, paper drying, paper calendering, paper sizing, paper winding, paper rewinding, paper roll cutting and packaging, etc.
After been in paper industry for about 40 years, we know clear about how to use lowest cost get highest return and high quality paper.
Project Recycling Of Waste Paper To Make Different Kinds Of Paper
Corrugated/fluting paper: One layer, 1 headbox, 56+56 pieces dryer, low energy consumption, small invest;
Kraft/testliner/liner/whiteboard paper: Three layers, 2+ headbox, 56 pieces dryer;
Coating white paper: 4+1 layers, 100 pieces dryer;
Attention: If paper makers who want to produce high grade kraft paper, need to equipped with hot dispersion system, which cost more steam and big power.
The whole project recycling machine of waste paper is changed with the paper quality you want and your actual budget. if you want to set up waste paper recycling project, welcome to consult us, Email: leizhanchina@gmail.com