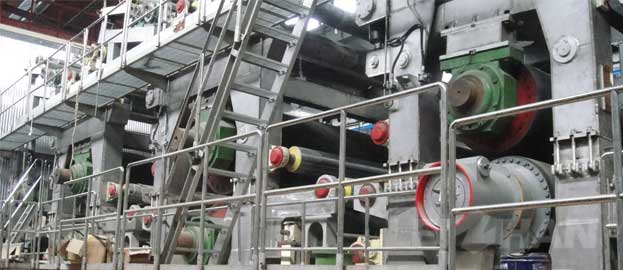 The vibration of paper machines, especially high speed paper press rolls, is a headache and a dangerous thing. The vibration of the press roll is inevitably leading to uneven longitudinal dewatering of the paper in the press section, which tends to cause frequent paper breaks. If the vibration is too large, the speed of the paper machine will be limited. If the paper machine is resonated, it will directly affect the structural stability of the whole paper machine; Vibration will also produce irritating noise.
Paper Machine Press Rolls Vibration Reasons
(1) The press roll is not well balanced;
(2) Natural frequency vibration generated at a specific speed;
(3) The press roll is not lifted due to improper storage or long-term shutdown, resulting in a non-circular roll surface;
(4) The press roller bearing is damaged and not replaced in time;
(5) The press roller is not well driven, and there is a problem in the electrical control; the air pressure of the hydraulic pressurizing device is not normal;
(6) There are soft spots on the rubber roller. The surface of the press roll is stuck with a slurry block;
(7) The papermaking felt layer is not uniform and the plug is not flat. The vibration caused by the fabric can be alleviated by changing the moisture content of the fabric, the pressing load and the speed of the paper machine.
We supply high quality, wear-resistance and long service life paper machine rolls for paper mill, include paper machine press rolls, couch rolls, press rolls, leading rolls, etc, any interest, welcome to consult us: leizhanchina@gmail.com.