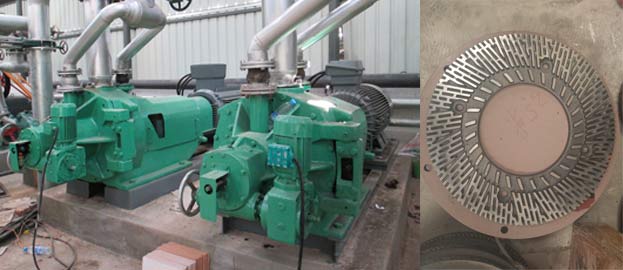 Pulp refining process is the key components for paper making processing
-Leizhan offers you best pulp refining solution

Pulp refining process is the key parts for paper making line. The fiber combination degree and bulkness for paper making and sheet surface quality lies on the the stock quality in refining process. The part contact with pulp in pulp refiner is grind segment. We supply high quality grind segment for paper plants.
Leizhan designs and manufacture ZDP series double disc refiner, DD series double disc refiner, ZDJ series claflin refiner, ZM series conical refiner for highly improving the beating degree of paper pulp and effectively cut fiber.
System optimization needs replace components or install new equipments sometimes. Whether you use virgin fiber or recycle fiber, Leizhan can supply a series of refiner and high frequency deflaker for low consistency stock preparation system.