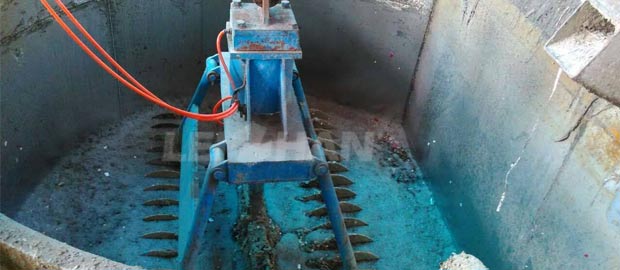 Grapple is one of the pulping equipment of D type continuous impurity-removing system, which can grab huge amount of light impurities from the D type hydrapulper or sediment well, reduce slag removal time greatly and improve the hydrapulper working efficiency. The grapple widely used in many countries.
When there are many impurities in the hydrapulper, the grab is deep into the pulper, the air is tightly gripped, and the professional controls the lift. After stopping for a few seconds above the hydrapulper, the impurities are put into the filter tank (the impurities cannot be thrown away at this time because there is also a slurry inside). The filtered slurry can be re-entered into the pulping line for further screening.
Tell me the size of hydrapulper, our engineer will design according to your requirements. Please feel free to contact with me for more details about paper recycling line pulping equipment. Email address: leizhanchina@gmail.