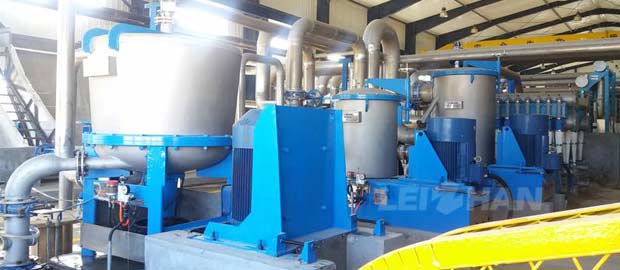 New type light impurity separator mainly used to treat light impurities and tailings in the coarse screening section of the waste paper pulping production line. The light impurity separator mainly has the functions of gathering light impurities, decomposing the slurry, and collecting and removing heavy impurities in the slurry.
Main Specifications of Light Impurity Separator
Volume: 0.4-2m³
Treating consistency: 0.5-2%
Production capacity: 35-140t/d
Motor power: 30-110KW
Leizhan offer complete paper recycling stock preparation line machine, Contact us for more details. Email address: leizhanchina@gmail.com.