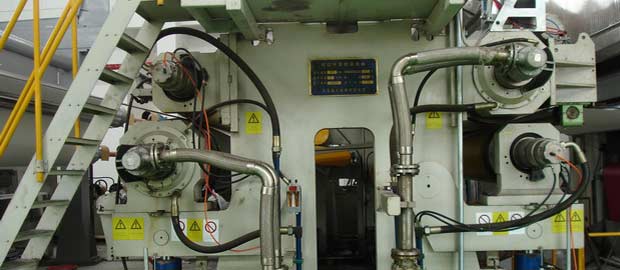 Calender is a kind of equipment used to improve the glossiness of paper, and it is a kind of calendering and glazing process. After the surface of the printed matter is coated, the glazing layer is dried. If the smoothness and gloss of the glazing coating need to be improved again, it can be calendered by a calender. The calender mainly used in 3250 coating paper machine. Main Advantages as below.
Main Advantages of 3250 Coating Paper Machine Calender
1. It can significantly improve the smoothness and gloss of the paper surface.
2. Improve paper evenness and transparency, avoid stains.
3. Effectively reduce the two-sided difference on the paper surface.
4. It has automatic roll separation and forced air cooling device to protect the soft roll and prolong its service life.
5. Compact structure, small footprint.
We can offer the high quality 3250 coating paper machine calender. Welcome to contact us for more details. Email address: leizhanchina@gmail.com.