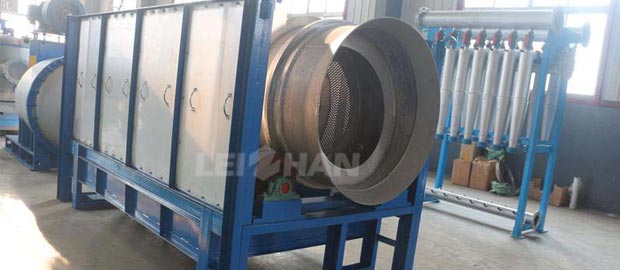 Generally, drum screen mainly used in waste paper pulping system to remove large light impurities. Optimized helical blade and water spray system ensure the high purity of impurities and reduce the loss of fiber.The structure of drum screen is simple and easy to maintenance.
Specifications Of ZST2 Drum Screen
Drum Diameter: 1500mm
Capacity: 6000-8000l/min
Motor power: 55kw
Drum length: 3m
Perforation diameter: 10mm
Drum speed: 15rpm
Inlet consistency: 2-4%
Outlet consistency: 8-15%
The drum screen can remove large light impurities effectively and reduce the burden of subsequent equipment. Tell me your requirements, we will choose suitable type for you. Email address: leizhanchina@gmail.com.