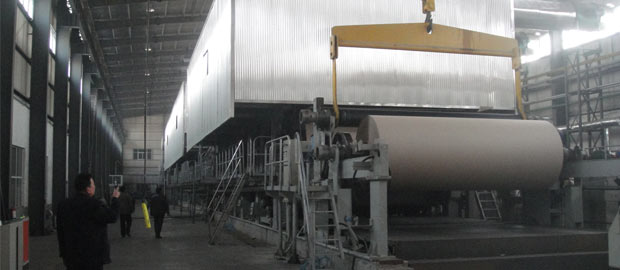 The 3200mm multi wire paper machine mainly used to produce 90-140g/㎡ high strength corrugated paper. The paper machine is composed of a multi wire forming section, a pressing section, a drying section, a reeling machine, a foundation section, and a paper machine auxiliary system. Main technical data about 3200mm multi wire corrugated paper machine as below.
Main Technical Data of 3200mm Corrugated Paper Machine
Output paper: corrugated paper/ liner cardboard paper
Trimmed width: 3200mm
Basis weight: 90-140g/㎡
Working speed: 300m/min
Design speed: 350m/min
Capacity: 120t/d
Crawling speed: 25m/min
Dynamic balance speed: 500m/min
Gauge: 4300mm
Layout form: single-layer layout
High quality paper mill machinery supplier, more info about 3200mm multi wire multi-cylinder corrugated paper, please contact us. Email address: leizhanchina@gmail.com.