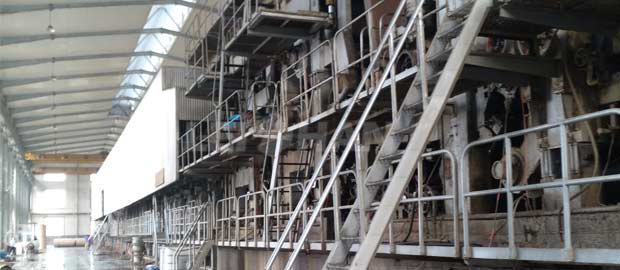 Corrugated paper is a kind of wrapping paper. Complete pulping production line of corrugated/fluting paper included waste paper recycling, paper pulping, screening, remove impurities. And then the slurry enters into 3600mm fourdrinier corrugated paper machine headbox, wire part, press part, drying part, reeling part to forming corrugated/ fluting paper. Leizhan Paper Machinery Company has 39 years manufacturing experience in the field of pulping equipment. 3600mm fourdrinier corrugated fluting paper machine technical data as below.
Technical Data Of 3600mm Corrugated Fluting Paper Machine
Paper Production: High strength corrugated paper
Raw material: waste paper
Trimmed width: 3600mm
Basis weight: 90-220g/㎡
Working speed: 250m/min
Design speed: 280m/min
Lip width of headbox: 4150mm
In the processing line of waste paper to pulp needs hydrapulper, pressure screen, disc refiner and cleaner equipment, etc. Our pulping equipment can improve the paper quality efficiently and reduce the energy consumption greatly. We can provide complete production line of corrugated/fluting paper. Contact me for more details. Email address: leizhanchina@gmail.com.