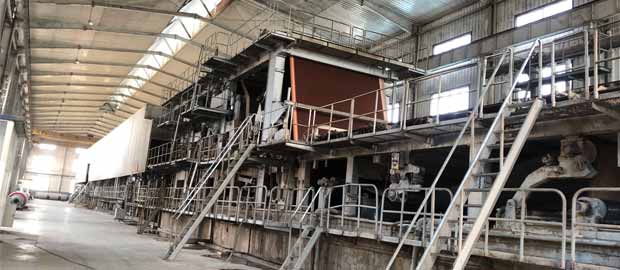 Recycled carton box as raw material to make corrugted/ fluting paper. Leizhan company provide unit paper production line of 4200mm corrugated cardboard paper machine. The 4200mm corrugated cardboard paper machine included wire part, press part, drying part and reeling part. Main specifications of 4200 corrugated paper machine as below.
4200mm Corrugated/ Fluting Paper Machine Specifications
Raw material: waste carton box
Trimmed width: 4200mm
Capacity: 120t/d
Basis weight: 80-170g/㎡
Working speed: 150-250m/min
Design speed: 250m/min
Crawling speed: 25m/min
Gauge: 5400mm
Unit paper production line from waste paper recycling to final reeling machine can be provided by Leizhan company. Whole set of pulping line equipment included pulp cleaning, pulp refining and screening machine. Please feel free to contact with me more details about 4200mm corrugated paper machine. Email address: leizhanchina@gmail.com.