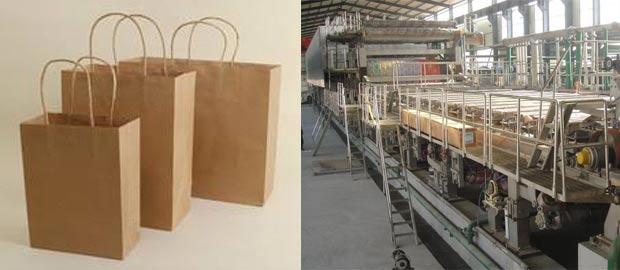 4500mm fourdrinier multi-cylinder paper machine mainly used to produce 30-80g/㎡ shopping bag paper. The final product produced by this fourdrinier paper machine is corrugated paper roll. The paper roll can be processed into shopping bag.
4500mm Shopping Bag Paper Machine
Raw material: waste paper
Main product: shopping bag paper, corrugated paper
Basis weight: 30-80g/㎡
Trimmed width: 4500mm
Capacity: 150t/d
Working speed: 400m/min
Design speed: 450m/min
Wire width: 5050mm
Gauge: 5600mm
Leizhan offer unit shopping bag paper making line machine, if you want to set shopping bag paper making mill, welcome to contact us for more details. Email address: leizhanchina@gmail.com.