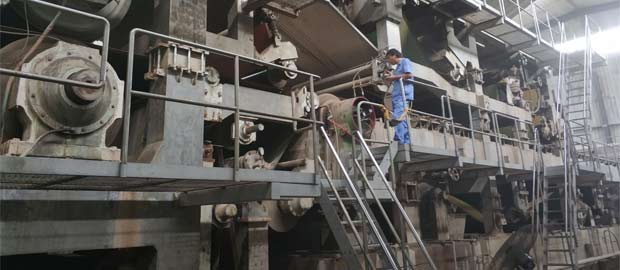 This paper machine is 3000-type double layer multi-cylinder paper machine, which is mainly used to produce 100-200g/m² fluting paper, etc. The products are all paper roll. The fluting paper machine is composed of wire part, press part, drying part, reeling part. More info about 70t/d fluting paper machine as below.
Info About 70t/d Fluting Paper Machine
Raw material: waste carton box
Main products: fluting paper
Trimmed width: 3000mm
Production capacity: 70t/d
Working speed: 120-180m/min
Design speed: 220m/min
Crawling speed: 30m/min
Dynamic balance speed: 350m/min
Wire width: 3500mm
Leizhan offer complete fluting paper production line machine, Contact us for more details. Email address: leizhanchina@gmail.com.