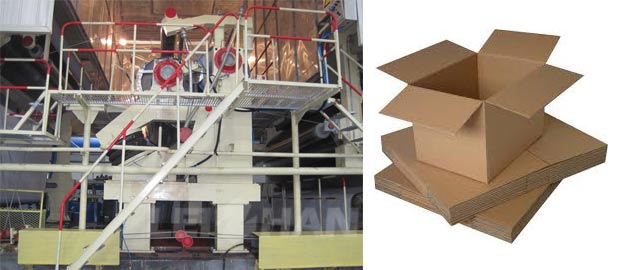 Carton paper is always used to packaging, with the development of economy, paper box is play a necessary role in our life, especially in conveying goods.
Carton Paper Making Details
Raw Material: Paperboard, duplex, white kraft, recycled paper.
Needed Equipment: A whole carton paper making process include the pulp making process and final carton paper making process. In pulping line, Hydrapulper, High Density Cleaner, Pressure Screen, Low Density Cleaner, Refiner is requisite equipment, and as for the specific number or auxiliary machine in carton paper production, change with the difference of raw material.
Many cartons are mad out of single piece paperboard, the paperboard can be waxed or coated with ployethylene to form a mositure barrier to prevent liquid soaking. We support carton paper full production line, from the raw material to the final carton paper roll, our engineer will design the corresponding project according to your demands.