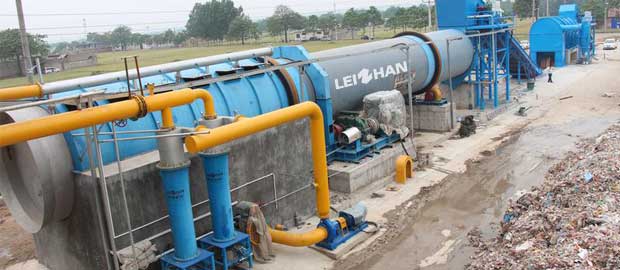 Drum pulper mainly used in packaging paper production line use OCC or LOCC as raw material. Drum pulper is famous for high capacity,the biggest capacity achieved 1400t/d, thereby increasing the output of finished paper. Low damage to impurities and high efficiency of deslaging reduce the following burden.
The Advantages Of Drum Pulper Compared With Another Hydrapulper
1.Drum pulper can instead of whole set continuous impurity-removing system, less equipment, low consumption and high capacity.
2.Drum pulper is continuous automatic slag discharge, high efficiency and low labor consumption.
3.Mildly disintegrate, protect the fiber, and effectively separate large impurities to reduce the burden on subsequent equipment.
4.Drum pulper has basically no quick-wear parts, low maintenance cost.
Drum pulper is a perfect choose used in packaging paper prodction line. Our professional engineer will according to your requirements to design the equipment. Offer complete stock preparation line equipment,we are more professional in manufacture pulping equipment field. Welcome to consult us. Email address: leizhanchina@gmail.com