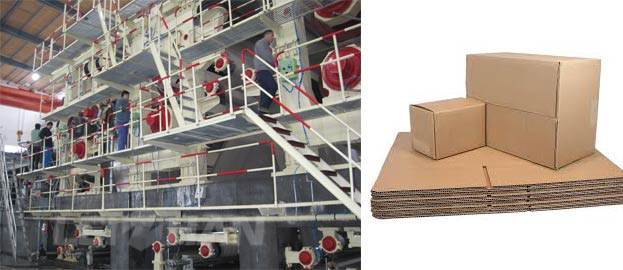 3600mm 250m high quality paper machine to produce toilet paper, the specifications as the following points.
3600mm/250m Toilet Paper Machine Main Specifications
Produced paper: 13-38g/m² advanced wrinkle toilet paper
Trimmed width: 3600mm
Working speed: 220-250m/min
Design speed: 300m/min
Theoretical yield: 16t/d ( count as 14gsm, 200m/min, 22.5h/d, production efficiency is 0.9 )
Paper machine Gauge: 4700mm
Wrinkle rate: 22%
Transmission method: AC motor, sectional drive, frequency control
Arrangement mode: One-floor unit, drive left and right.
Leizhan supply the complete set of toilet paper making unit include the former stock preparation and the final toilet paper roll rewinding, welcome to consult us for more details: leizhanchina@gmail.com.