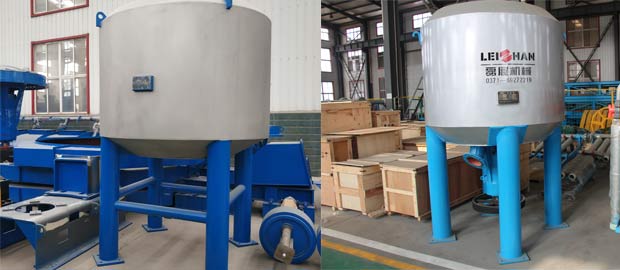 Vertical hydrapulper is mainly used in waste paper recycling line to break up various pulp board or waste paper. The vertical hydrapulper has the characteristic of excellent pulping ability, wide application range and simple structure, etc. Leizhan offer all pulping machine for paper mill.
Main Technical Parameters of Vertical Hydrapulper
Normal Volume: 5-30m³
Slurry concentration: 2-5%
Production capacity:
ONP: 25-150t/d
OCC: 35-170t/d
AOCC: 15-130t/d
Chemical wood pulp: 13-100t/d
Motor power: 55-250kw
High quality vertical hydrapulper in waste paper recycling project. Contact us for more details about Vertical Hydrapulper. Email address: leizhanchina@gmail.com.