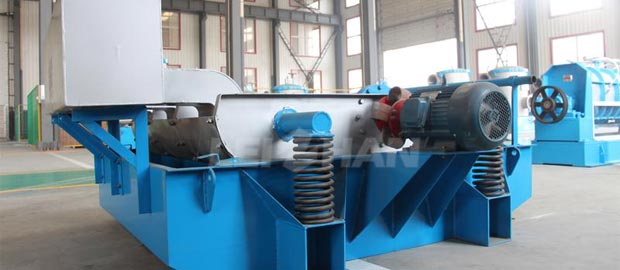 Vibrating screen mainly used to screening tailings pulp and removing various light impurities in pulp suspension. Vibrating screen has the advantages of simple structure, convenient maintenance, low production cost and high production efficiency. In the stage of coarse screening, vibrating screen can screen slurry by vibrating upwards efficiently.
Main Data Of ZSK2 Vibrating Screen
Raw material: LOCC
Screen area: 2㎡
Production capacity: 15-50t/d
Accepts consistency: 0.8-1.0%
Motor power: 3KW
We are professional manufacturer, and vibrating screen is the more advanced screening equipment in China. Tell me the location of vibrating screen in the paper pulping line and we can offer the foundation drawing and outline drawing for you. Email address: leizhanchina@gmail.com.