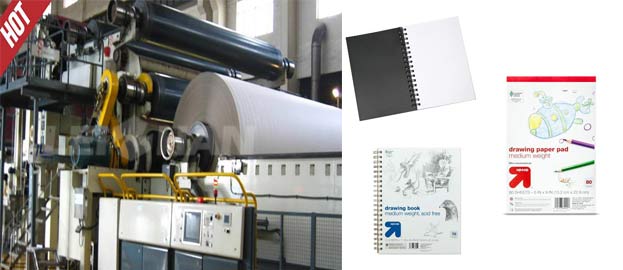 Craft paper writing paper is widely used in our daily life, no matter in school or in office or for personal private writing, etc, one of our customer leave message to ask 20tpd craft paper writing paper plant. The specific details as the following points.
Craft Paper Wring Paper Making Plant
Leizhan supply the complete set of craft paper making line, include pulp and paper machine, the whole pulping line include conveying, pulping, screening, cleaning, refining, etc, the equipment is change with the different of your raw material, white shavings, office paper with ink, wood pulp, etc, have their corresponding project, our engineer will provide the suitable project for you.
According to the different demand of different paper maker, some want small capacity, some want normal, some want middle or bigger, and there are many paper making friends just want to start a small craft writing paper making business first then consider to expand in the future. All above these question, can leave message to us, if you are a new business man, our professional sale manager and engineer will help you to choose the location, budget, raw material, the expansion of the late, etc. If you already have your own production line, Leizhan high quality products will help improve the production efficiency, save energy and reduce cost, any more details, welcome to consult us: leizhanchina@gmail.com.