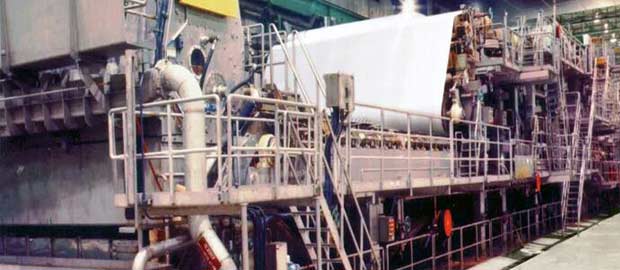 Carbonless copy paper is also called printing paper, writing paper or culture a4 paper. The production of this type of paper mainly uses virgin pulp or waste strips as raw materials. Unit carbonless copy paper pulp making line can be provided by our company.
Info of Carbonless Copy Paper Making Machine
Raw material: virgin pulp, waste white shavings
Output paper: carbonless paper/ printing paper/ writing paper/ culture a4 paper
Trimmed width: 1880-3750mm
Basis weight: 40-80g/㎡
Operating speed: 200-1200m/min
Production capacity: 20-270t/d
Unit paper pulp making line machine supplier, we can also offer kraft paper making machine, corrugated paper making machine or living paper making machine. Contact us for more details. Email address: leizhanchina@gmail.com.