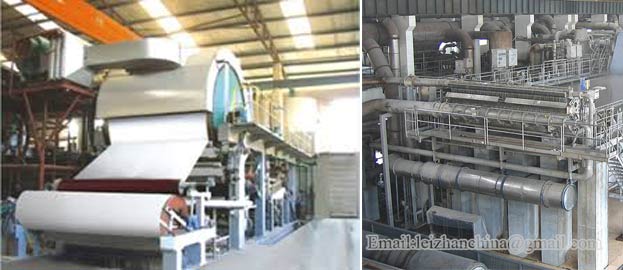 There are many people confused about the difference between copy paper and printing paper, no matter the application or the appearance performance. The below points are the brief introduction and specification of copying/printing paper making machine.
Application Of Copying And Printing Paper
Copying paper: mainly used for documents copying and printing, suitable for inkjet printing machine, laser printer, needle printer, etc.
Printing paper: Mainly used for needle printer, used to printing manifest, etc.
Copy/Printing Paper Making Machine
Copying Paper Making Machine: The basis weight of copy paper machine is divided into three kinds in general: 70gsm, 75gsm, 80gsm
Printing Paper Manufacturing Machine: Printing paper machine mainly can be divided into single layer copy paper machine, doule layer, three layer, four layer and five layer printing paper machine, each layer with one more headbox.
Leizhan provide the full production line of copy/printing paper making, welcome to consult us: leizhanchina@gmail.com.