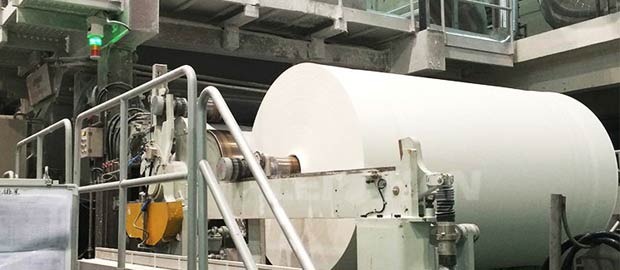 Compared with another types paper machine, fourdrinier paper machine has the advantages of high peed, strong dewatering capacity, often for large-volume paper production. One of our customer use fourdrinier paper machine to make large capacity write paper. Main technical data of large fourdrinier writing paper machine as below.
Main Technical Data of Fourdrinier Writing Paper Machine
Raw material: virgin pulp, waste white shavings
Output paper: writing paper/ culture paper/ A4 paper
Trimmed width: 3520mm
Basis weight: 150g/㎡
Production capacity: 270t/d
Production time: 22.5 hours
Working speed: <450m/min
As professional manufacturer of stock preparation line machine, we can offer high quality pulping equipment, technical service and after-sales service. If you need fourdrinier writing paper machine, please feel free to contact us. Email address: leizhanchina@gmail.com.