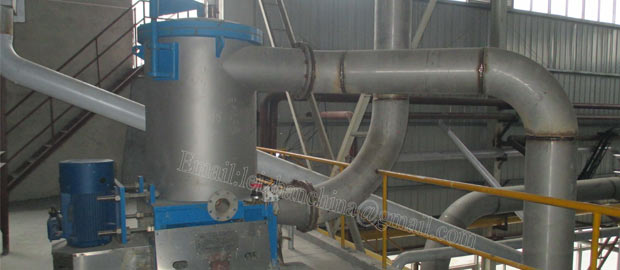 Wood pulp is clean raw material to manufacture culture paper or toilet paper. So use less pulping equipment in pulping line. Such as chain conveyor, middle consistency, high density cleaner, etc. Our pulping equipment has the advantages of advanced technology, high quality raw material, high efficiency and 39 years manufacturing experience. We are professional manufacturer.
Wood Pulp Pulping Line Process
Chain conveyor → Middle consistency hydrapulper → High density cleaner → Concial refiner → Doule disc refiner → Inflow pressure screen → Approach system before paper machine
Cultural paper and toilet paper have a high usage rate in life. High market demand and good sales. Tell me your raw material to get proposal or more details about wood pulp pulping line equipment. Email address: leizhanchina@gmail.com.