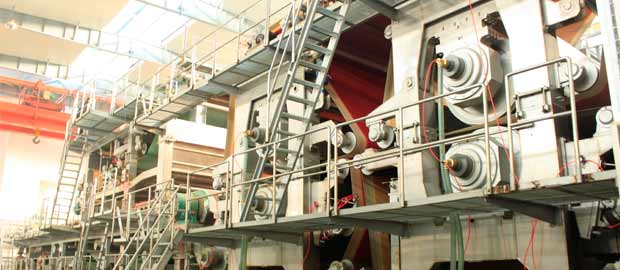 Testliner paper generally uses one or a mixture of waste paper pulp, wheat straw pulp, and rice straw pulp as the base slurry, and then uses natural wood pulp for testliner. Leizhan offer complete testliner paper making line machine and pulp making line machine of all kinds of raw materials. The testliner paper machine used to make 80-250g/㎡ paper. More technical data of 250t testliner paper making machine as below.
Main Technical Data of 250t Testliner Paper Making Machine
Main product: testliner paper, high strength corrugated paper
Basis weight: 80-250g/㎡
Trimmed width: 4400mm
Product capacity: 250t/d
Design speed: 450m/min
Working speed: 400m/min
Crawling speed: 25m/min
Wire width: 4900mm
Width of headbox lip: 4750mm
Gauge: 5600mm
Leizhan offer all kinds of paper making project machine from waste paper recycling pulp to final paper machine rewinder. More info about 250t/d testliner paper making machine, please feel free to contact us. Email address: leizhanchina@gmail.com.