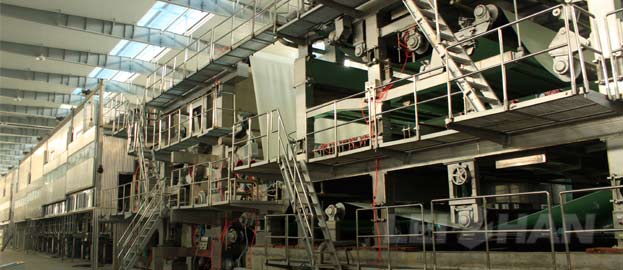 Kraft paper with high tear strength, rupture work and dynamic strength, very suitable to used as packaging paper, we manufacture the complete kraft/testliner paper production line.
750t/d Kraft/Testliner Paper Making Details
Needed pulp equipment: Chain Conveyor, Bale Breaker, Drum Screen, Drum Pulper, Cleaner, Pressure Screen, Reject Separator, Inflow Pressure Screen, etc
Trimmed width: 5800mm
Basic weight: 80-220gsm
Operating speed: 150-800m/min
Total capacity: About 750t/d
We can design the total kraft making project for paper mill, from the the select of raw material and kraft pulp equipment. Email: leizhanchina@gmail.com.