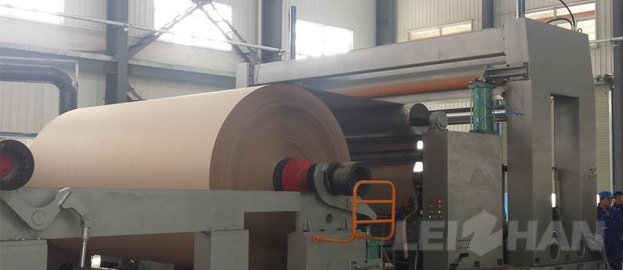 Craft paper is widely used in our life, no matter used in daily goods packaging or industrial supplies. As Chinese leading manufacturer of pulp equipment and paper machinery, we are able to supply the complete craft paper making machine multi layer with pulp mill.
In kraft paper making process, headbox is needed at least 2 for guarantee the quality of paper. In general, paper maker always consult about the doule layers, three layers, four layers, five layers, called multi layers craft paper making machine. In nowdays, in order to maximize benefits, paper making friends always choose to set up the craft paper multi layers machine with complete pulp mill, self produced and self sale. Here are the information of the craft paper making machine with complete pulp mill
Complete Set Of Multi Layers Craft/Kraft Paper Machine With Pulp Mill
Output paper: Kraft/Craft/Testliner paper
Trimmed width: 1880-5800mm
Basis weight: 80-220gsm
Operating speed: 150-800m/min
Production capacity: 45-750t/d
Equipped headbox: ≥ 2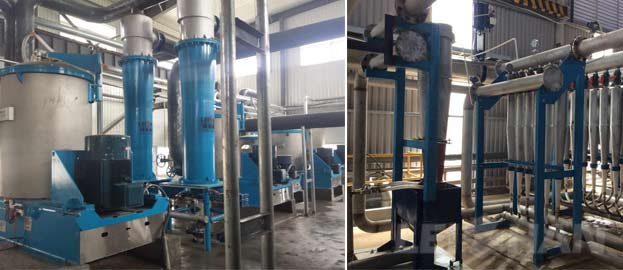 Craft Paper Produce Pulp Mill Machine
Chain Conveyor: Used for waste paper conveying
D Type Hydrapulper/Drum Pulper: Pulping waste paper, Drum Pulper is suitable for the capacity ≥80t/d, and it's better to used Drum Pulper when the quality of waste paper is bad
High Density Cleaner and Low Density Cleaner: Removing heavy impurities in pulp like gravel, sand, stone, etc
Mid Consistency Pressure Screen(Outflow Pressure Screen): Coarse and fine screen pulp, effectively screening the fine pulp and impurities
Light Impurity Separator and Reject Separator(Vibrating Screen): Pulp tailing dealing device, reduce fiber loss, improve production capacity of pulp
Inflow Pressure Screen: Used in pulp approaching system, get more even pulp, improve paper quality.
Pulp Pump, Vacumm Pump, Fan Pump: Transfer the pulp in every stage of paper making.
Any demand of craft paper making machine, welcome to consult us, we can provide the turnkey craft paper making project with pulp mill. The machine in our company is best quality in China manufacturer, welcome to visit our company and our facilities. Email: leizhanchina@gmail.com