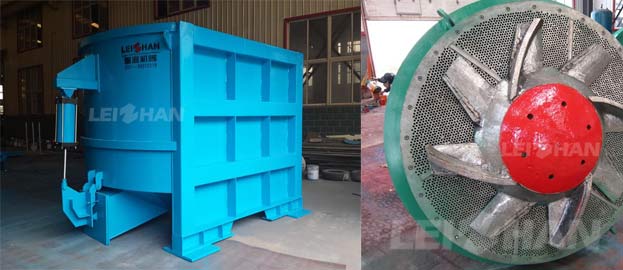 D Type Hydrapulper for recycle paper line is mainly used for pulping all kinds of pulp board, broken paper and various waste paper. The D Type Hydrapulper in Leizhan change the method of pulp flow, make stock faster contact with rotor, in this way shorten the time from adding paper to pulpinng, and improve the production ability without increase the power and volume.
D Type Hydrapulper Details
The normal volume of D Type Hydrapulper is divided into 5m³, 10m³, 15m³, 20m³, 25m³, 30m³, 35m³, 40m³, 45m³, 50m³, 60m³, 70m³, 90m³, 120m³, 140m³. In general, above 20m³ equipped with Rope Ragger and Sediment Well, Ragger is in charge of removing twisting impurities, such as plastic package bags, iron wires, rope, etc.
The bottom of the shredder has a rectangular interface to realize continuous production, and the bottom sediment of the sediment well is regularly discharged. This interface can also only equipped with heavy impurities collect tank realize batch production.
Recycle paper line D Type Hydrapulper is on hot sale in Leizhan, if you have any need, welcome to consult us: leizhanchina@gmail.com.