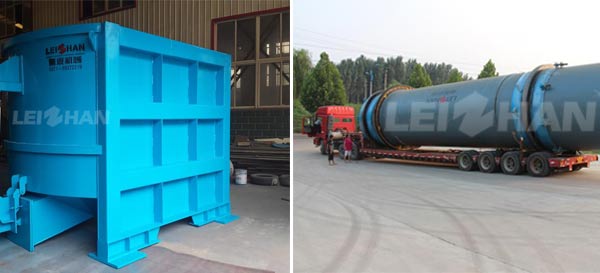 Drum Pulper and D Type Hydrapulper all can used in waste paper pulping line to pulping waste paper and coarse screening. But the price of Drum Pulper is much larger than D Type Hydrapulper, why?
Drum Pulper? D Type Hydrapulper?
1. Equipment Material: Pulping area of Drum Pulper is made of stainless steel, which has longer service life. Some customer require whole 304 stainless steel in three section of Drum Pulper, Leizhan can customized depends on your need. And D Type Hydrapulper material is as the same way.
2. Raw Material: Drum Pulper is wildly used in packaging/cultural/tissue paper pulping line, raw material is OCC, LOCC, which production capacity is very big, can reach 1400t/d.
D Type Hydrapulper almost suit to all raw material, and the production capacity is little lower compare with Drum Pulper.
3. Pulping Way: Drum Pulper is continuous gentle pulping, the large impurities can be rejected automatically, don't need other ancillary equipment such as Grapple, Ragger, etc, very convenient and save time. D Type Hydrapulper adopt energy-saving VOKES rotor, has strong pulping ability, and need sediment well, ragger, etc to help discharge the impurities.
4. Price: Drum Pulper is higher than D Type Hydrapulper.
If you still have any question about Drum Pulper and D Type Hydrapulper? Welcome to consult us: leizhanchina@gmail.com.