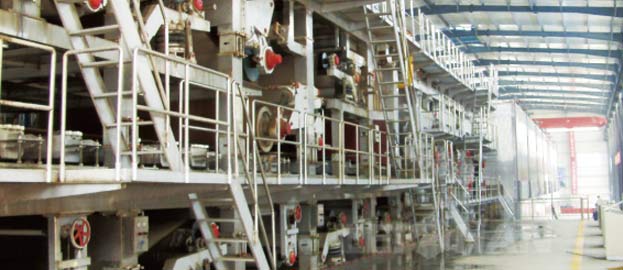 Kraft linerboard paper is is a kind of paper board with one layer kraft pulp, which has high tensile strength, bursting strength and ring crush compression resistance. Leizhan supply the complete set of kraft linerboard paper production line include both pulping line and paper machine.
Kraft Linerboard Paper Making Details
Raw materail: Top layer: Sulfate wood pulp; Medium layer: Wheat straw pulp, waste paper pulp etc;
Production capacity: Depends on paper maker's demand;
Kraft linerboard paper machine: Mainly made by cylinder paper machine, also can use double fourdrinier etc fourdriner paper machine.
Attention: The kraft paper pulp of linerboard mainly used to improve the physical strength and paper's appearance and performance of paper sheet. Therefore, the proportion of sulfate wood pulp is higher in kraft linerboard paper making process.
Application: Used to make carton board, etc.
As for the specific of kraft linerboard paper making machine price and specification, welcome to consult us: leizhanchina@gmail.com.