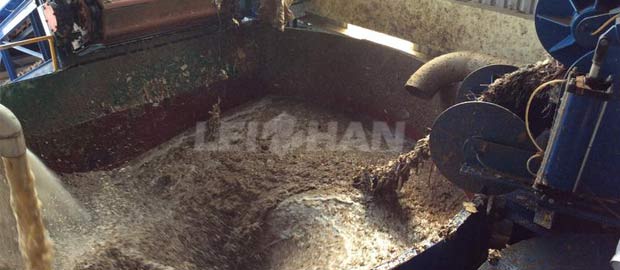 D type hydrapulper is one of the most commonly used pulping equipment in the pulp and paper industry. Mainly disintegrates pulp boards, used books, and used cardboard boxes. D type hydrapulper has the advantages of large capacity, high efficiency and small area. We are more professional in the field of manufacturing pulping equipment.
Features Of D Type Hydrapulper
The characteristics of D type hydrapulper are that the VOKES rotor deviates from the central position, which makes the contact between paper and the rotor faster and has a higher frequency. The traditional hydrapulper produces an unhindered swirl. Paper pulp moves to the central rotor following helix track from inlet. The D type hydrapulper changes the flow mode and makes the paper contact with the rotor more quickly. This shortens the time from the paper feeding to the crushing treatment and improve the production capacity without increasing the power and volume.
Our company supply all type paper complete stock preparation line equipment, such as pulper, pulp screening equipment, paper pulp refining equipment, etc. Contact with me for more details. Email address: leizhanchina@gmail.com.