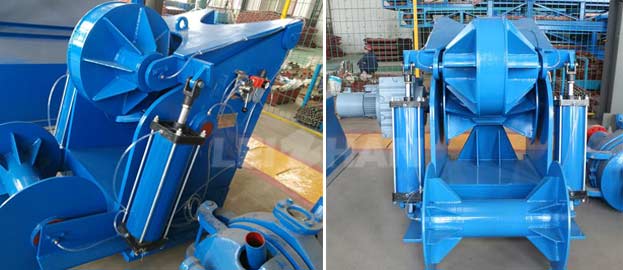 Ragger is mainly use d for removing various kinds of twisting impurities in slurry such as iron wire, string, plastic, cotton yarn, etc. It is a coarse screening equipment, often equipped with D Type Hydrapulper and other continuous pulping equipment, make the impurities in waste paper , like iron wire, string, plastic, cotton yarn, etc, can constantly rotate and twine, become a rope and be pull out, thus the slurry will be preliminary refined. This equipment has the advantages of high work efficient,low power consumption, simple construction, convenient to operate and maintain.
Main Technical Data Of Ragger
| | |
| --- | --- |
| Model Type | ZTS1 |
| Speed | 0-60 |
| Motor Power | 4 |
How To Maintain Paper Ragger?
1. Periodically lubricate equipment every three month oil lubricating grease once;clean , check and change oil once every year.
2. Keep lifting appliance lubricant, clean it once a year, keep the movement flexible.
3. Totally clean and check once every two years.
4. Exchange Rolling Bearing:
(1)Adjust hand wheel to raise bracket and fixate it;
(2)Removal the bolts on the reel's two bearing pedestals, use lifting appliance discharge the reel.
(3)Discharge chain wheel, exchange the two bearings.
(4)Equip it in an reverse order.