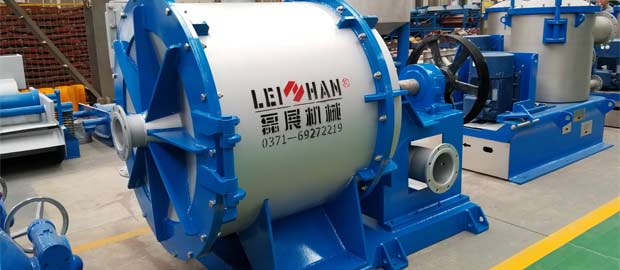 Waste paper pulping line turbo separator mainly used in waste paper recycling line to remove light heavy impurities. The fiber separator is equivalent to a combination of a sealed horizontal hydraulic pulper and a light and heavy impurity slag remover. It has a compact structure and high efficiency. This machine integrates the functions of crushing, impurity removal and coarse screening, which is greatly simplified The waste paper treatment process is improved, and energy consumption is reduced.
Main Technical Data of Turbo Separator
Production capacity: 80-400t/d
Concentration of input pulp: ≤4%
Pressure of input pulp: 0.15-0.20mpa
Pressure difference:0.03-0.05mpa
Motor power: 45-280kw
Leizhan offer complete waste paper recycling line equipment, like pulper machine, pulp screening machine, pulp refining machine, etc. More info about turbo Separator, Contact us. Email address: leizhanchina@gmail.com.