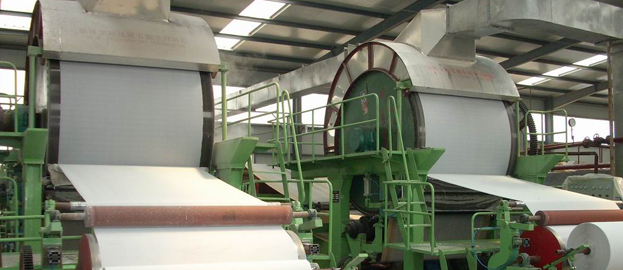 One of our buyer want to setup the Facial, Napkin and Toilet Tissue Making complete plant. With complete Stock preparation section, buyer will be pulp make from virgin wood pulp, mixed pulp: WPC, GLC, etc. Leizhan provide the whole paper line of tissue paper making equipment for different production capacity.
Information Of Tissue Paper Making Plant
Raw material: virgin wood pulp, mixed pulp
Production capacity: 20t/d
Needed equipment: Chain Conveyor, Drum Pulper, M.C.Pressure Screen, High Density Cleaner, Low Density Cleaner, Reject Separator, Pulp Head Box.
End product: Facial, Napkin and Toilet tissue paper
Function Of Paper Pulping Equipment
Chain Conveyor: Mainly used for conveying various kinds of pulp wood, waste paper in bulk and in bundle which can be horizontal conveyor or inclined conveyor.(≤30°)
Drum Pulper: Applied for continuous gentle pulping and coarse screening of waste paper under high consistency.
Out-flow Pressure Screen: Mainly used for coarse and fine screening of various waste paper pulp.
High Density Cleaner: To remove all kinds of heavy impurities like staples, stones, glasses, etc.
Low Density Cleaner: Mainly used for removing heavy impurities in the pulp like gravel, scrap iron, dust and large ink particles.
Reject Separator: Used for fiber relief and impurities separator for tailing in the coarse screen system for waste paper pulp. By the way, Reject Separating machine can be replaced by pulp Vibrating Screen, but for the effect to pulp, Reject Separator has higher efficiency and cleaner than Vibrating Screening machine.
Pulp Head Box: One of the most important parts of a pulp-drying machine is the headbox. The modern wet end features an advanced dilution controlled hydraulic headbox, which ensures an excellent web profile both in cross and machine directions. The headboxes are constructed of solid stainless steel and the frame is very rigid, tolerating high-stock temperatures. All the surfaces exposed to stock are polished to the required surface finish. For easy service, the manifold can be turned down for maintenance.